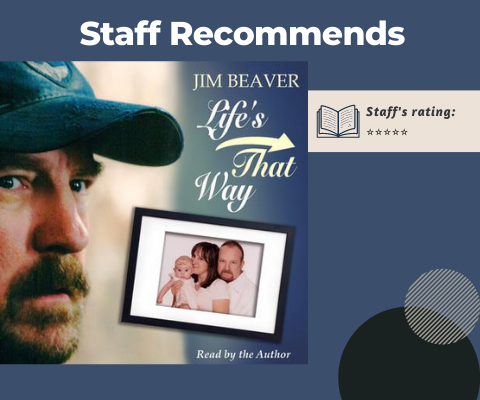 I've been a fan of Jim Beaver's for many years, both for his work as Bobby Singer on the television show Supernatural and his numerous, diverse appearances as a character actor. Over the past few years, I've also come to know him as an intelligent, well-reasoned writer, often expressing himself via his social media pages.
None of that remotely compares, however, to the profound respect and admiration I have for him after reading Life's That Way. The memoir takes the form of "in-the-moment" emails that were sent to family and friends during Cecily, his wife's battle with cancer. The compilation is unflinching, showing every up and down they went through as well as the roller coaster of grief he felt for the year after her death. Anyone who has ever lost a loved one to cancer or dealt with cancer themselves will recognize so many of the nightmarish moments as well as the touching moments of unthinkable kindness described in Life's That Way. Having lost multiple relatives and friends as well as dealt with my own cancer battle, I was drawn in and it left me wishing I had an ounce of the talent, candor, and bravery Jim Beaver has shown in this book. You will never find a more unflinching, raw, and vulnerable memoir.
You can currently check out the audiobook of Life's That Way, read by Jim Beaver himself, through Libby. We also have a hard copy on order, which we hope to have available soon!