The largest used book store in the North Valley
Chapter 2 Bookstore is a volunteer driven bookstore that consists of more than 15,000 books, DVDs, music CDs, audiobooks, and puzzles of all genres and interests.
Since its inception in 1954, volunteers have played a vital role at the Desert Foothills Library. As a member supported library, it is operated with a small paid staff and a large number of dedicated volunteers. All monies raised from the various bookstore activities goes toward supporting the Desert Foothills Library. Chapter 2 Bookstore volunteers operate the bookstore on a daily basis, including the monthly book sales and Amazon online sales.
Boutique
Chapter 2 Bookstore Boutique sells one of a kind pieces and products that promote our local crafter's and artists.  You'll find beautiful, unique items for yourself or for gifting to friends and family. With very piece that you purchase,  20% is donated to support Chapter 2 and the Library.  Please be sure to browse the boutique on your next visit to Chapter 2 Bookstore.
Our Monthly Book Sales
Chapter 2 Bookstore is the recipient of thousands of books and various formats of media monthly. Our bookstore exists due to the generosity of the Desert Foothills community through donation of time and books. When donations are made to the library, those donations are sold in Chapter 2 Bookstore, and on our online bookstore at Amazon.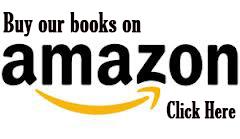 Chapter 2's monthly book sale provides a wonderful opportunity to purchase quality books and other types of media at a fraction of the cost of our everyday low prices.
THERE IS MAGIC
IN EVERY PAGE
2023 Book Sale Dates
January 13, 14
February 10, 11
March 10, 11
April 7, 8
May 12, 13
June 9, 10
July 7, 8
August 11, 12
September 8, 9
October 13, 14
November 11, 13* (Monday)
December 8, 9
Book Sale Hours
Friday 9am – 5pm
Saturday 10am – 4pm
Contact Information
480-488-2286
38443 N Schoolhouse Rd.
Cave Creek, AZ 85331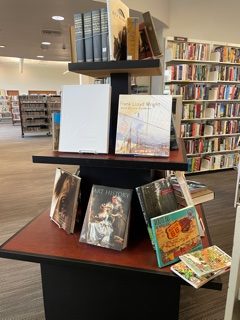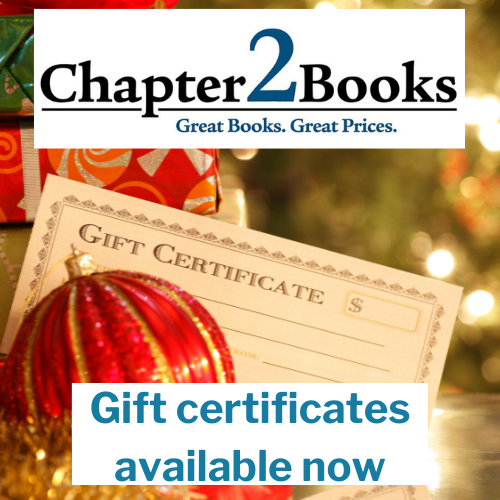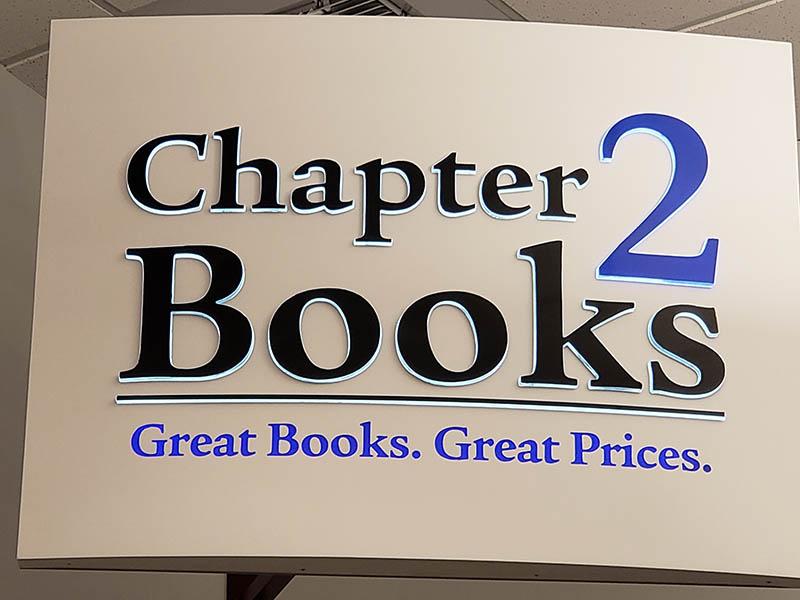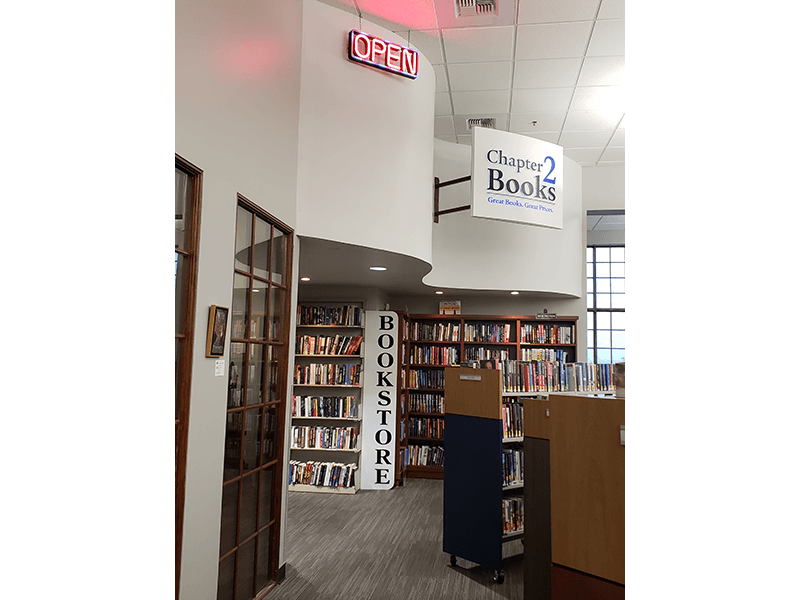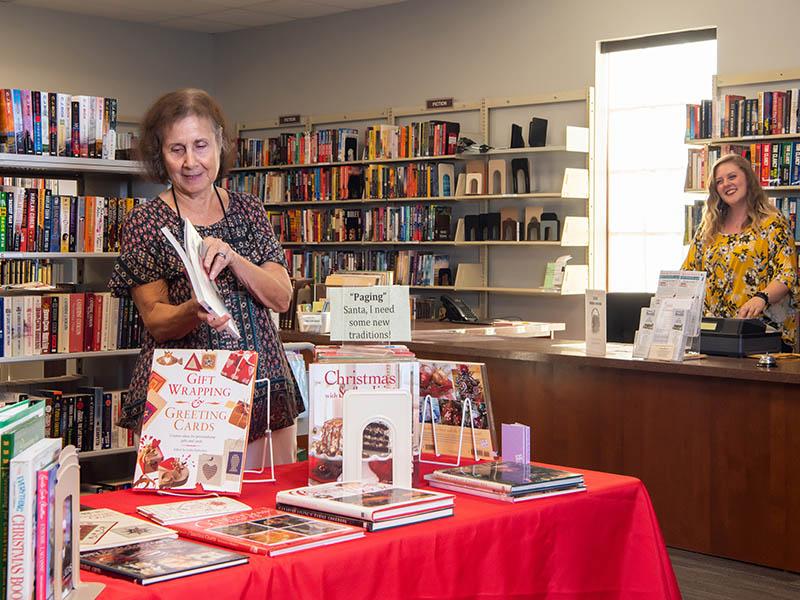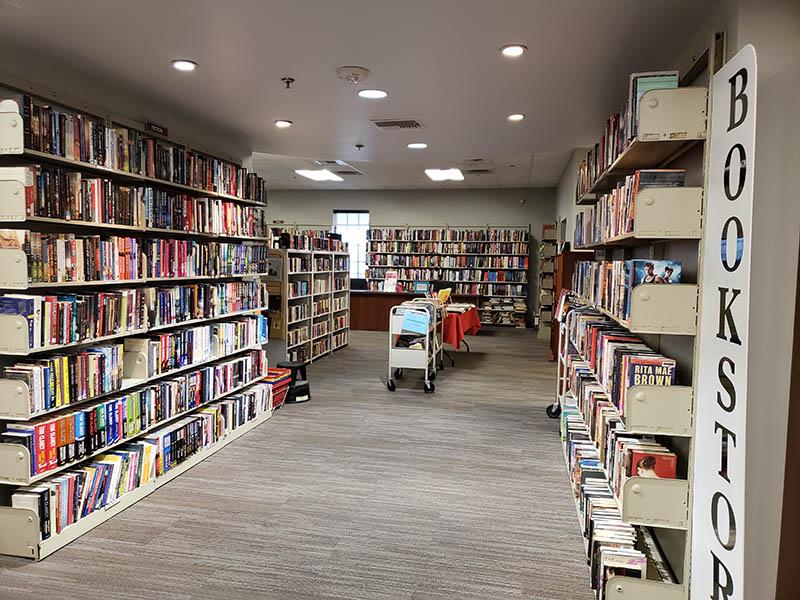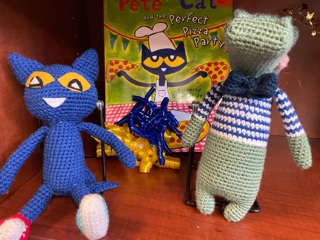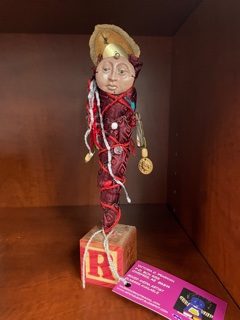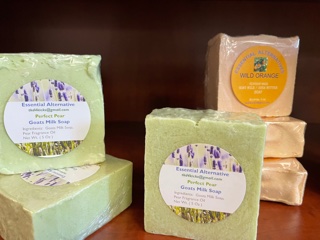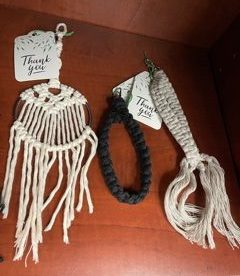 Chapter 2 Books accepts donations of books, CDs, audiobooks, or DVDs.
Your donations help support library operations.  We can accept your new and gently used items during our normal business hours: Monday, Wednesday, Friday 9am to 5pm; Tuesday and Thursday 9am to 6pm; and Saturday 10am to 4pm.  Carts are available in the bookstore if needed for large donations.
Accepted
Hard cover fiction
Paperback and trade fiction
Current non-fiction
CDs and DVDs
Audio Books on CDs
Lightly used Puzzles
Magazines:

We can accept current issues (current month plus the last 6 months) of popular magazines.

We

cannot

accept: weekly magazines such as People, Newsweek, etc., issues older than 12 months; collections of past issues such as

Arizona Highways

and

National Geographic
Not Accepted
Books in poor condition
Encyclopedias
Cassette and VHS tapes