You're never too young to apply for a library card!
Signing up for a free library card is a great way to help your child feel a part of their community! You'll be able to check out 25 books, audiobooks, movies or magazines, and have access to ebooks and eaudio books on cloudLibrary. There are many great educational databases such as Rocket Languages, Kids Infobits, and In Context Gale databases that are great resources for research projects.
Meet the Artist: Storytime with Katalin Olah Ehling
Katalin Olah Ehling is a prolific batik artist and the illustrator of The Night The Grandfathers Danced, and is currently the featured artist in the Desert Foothills Gallery at the library. In this livestreamed video, she shares with us the inside workings of illustrating a children's book, reads the award-winning book The Night the Grandfathers Danced, and shows us the tools used in creating the batik art that was used in the book.
Celebrate Grandparents day with Desert Foothills Library
Looking for a way to celebrate a special grandparent or grandchild in your life? Here are some fun ideas from Youth Librarian, Caitlin.
Read a story together
Send a long-distance hug (craft instructions in video)
Create a roll-up message (craft instructions in video)
Color together.
And a very special thank you to First Things First, https://www.firstthingsfirst.org/first-things/5-things-grandparents-do-for-young-children/ for providing bags, stories and support to the caregivers in our library community!
Imagine Your Story SRP 2020 Writing Challenge Winners
Madden Bridschge, age 6
Madden Cleans the Beach
by Madden Bridschge, age 6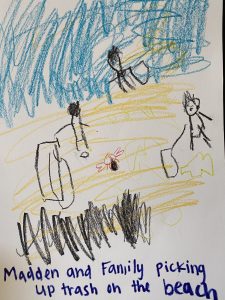 3 Items: Trash, Clock and Crab
Madden wakes up and looks at the clock  and realizes it was 9:00! Madden says to himself, "OH NO! I am late for the beach!" Madden hurries up and gets his swim trunks and sunscreen on and runs out the door.
On the way to the beach, Madden and his family stop for ice cream because it was super hot outside, When Madden gets to the beach he dropped his ice cream in the sand. he immediately gets upset and goes to pick up the ice cream to throw it away in the trash. When he bends down he sees a crab with a soda can on his back.
Madden runs up to his mom and dad and tells them about the crab he saw with trash on his back. He then says, "Let's clean up the beach!" His mom and dad look at each other with a smile and then says, "Madden, that is a great idea!" Madden and his family grab trash bags and walk around picking up all the trash on the beach, spending their beach day helping the animals in the ocean.
On the way home, Madden was so tired that he fell asleep in the car dreaming about the happy crab.
The End.
Taya Vessey, age 9
Taya Vessey, age 9
3 Items: Suitcase, Big door, Tiny key
Once upon a time, a beautiful princess was daring for adventure. One day she finally ​got the courage to go down to the basement with something she used on vacation. A suitcase. It was filled with food, water and clothes, just in case she got stuck there.
Inside the basement was something that was way bigger than her. A beautiful carved wooden door. With a deep breath, the princess yanked open the door, but when she stepped back to peer inside, she heard the tiny ​clink! ​of a shoe stepping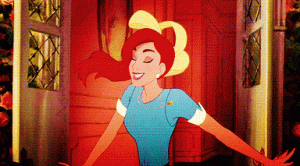 on something. Looking down, the princess saw her high heel stepping on a tiny key a little bit smaller than a paper clip. She picked it up and made a beeline for a chest in the rooms left corner. The chest didn't open until the princess slid the tiny key into the lock.
Inside the chest was not gold, or jewels but about ninety thousand one-hundred-dollar bills. The princess ran back up to her room(the basement door didn't lock on her) and with the money, she bought herself a big yacht. She called it ​The Puppy​ because she loved puppies.
After venturing far and wide, the beautiful princess finally found herself a perfect prince. Well not exactly. Her "darling prince" was a puppy that she named Prince. Since Prince loved sailing, the princess and him had millions of adventures on their wonderful yacht. And they lived Happily ever after.
Learners & Makers
The more we learn about how we learn, we see the importance of hands-on learning experiences. This "at home" series for children ages 0 – 5 teaches STEAM concepts in a way that works for young children. Each month will feature a new topic. Please come back next month to discover more!
This program series is made possible by an Arizona State Library STEAM mini-grant.
Learners & Makers I: All about Dinosaurs
Learners & Makers II: All About Space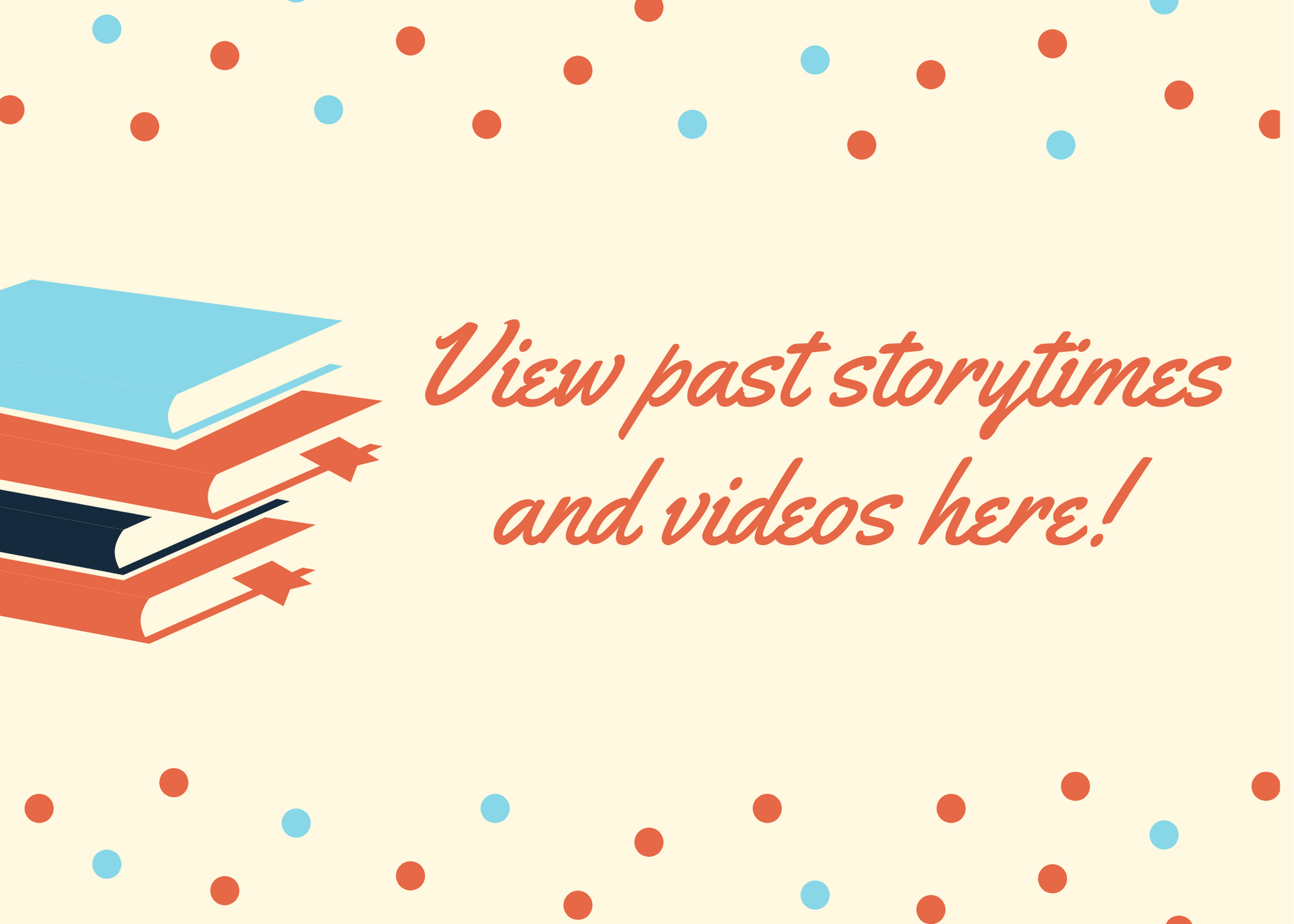 https://www.youtube.com/watch?v=9a0RKEY33Os&t=1s
Fall has officially arrived at Desert Foothills Library! Fall is in [...]