Youth, Teens & Family
The Desert Foothills Library is committed to the youth of our community.
In the time of COVID-19 everyone is getting creative to find things to do and explore. Well the last frontier; SPACE, is a great place to start. With updated technology and ease of access there are plenty of safe and exciting websites to explore and learn about the great wide open outside of our atmosphere. Check out some of these amazing sites and tell us on Instagram or Facebook what you found to be the coolest using the hashtag #DFLExploreTogether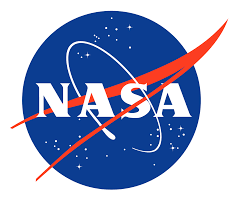 Here's our Technical Services Librarian, Sara, getting us ready for Piñata Day!  You'll only need a couple of supplies to make your very own piñata out of cereal boxes!
Many teens in Arizona are finding themselves using online learning tools that they have never used before, due to the social distancing measures in place at the moment. This can be a daunting prospect for some people, but it can actually be a very fun, engaging way to learn. And you never have to raise your hand to get a hall pass!
I spoke to some of our Teen Volunteers here at DFL to ask if they had any favorite sites, tools, or tips for getting in the swing of online learning and here are two of their favorites:
From ASU Digital Prep
Three Study Tips for Online Students
and from Northeastern University.
8 STRATEGIES FOR GETTING THE MOST OUT OF AN ONLINE CLASS
And don't forget that DFL hosts a large array of digital resources to discover: Desert Foothills Library Digital Resources
Storytime @ Desert Foothills Library
Support your children's early literacy-skill building by bringing them to one of the Desert Foothills Library's weekly storytimes.  Storytimes feature books, rhymes, songs, fingerplays, movement, and/or crafts.
Next time you visit the Library, sign your child up for a library card and help to foster his or her lifelong love for learning! There is no minimum age requirement for children, accompanied by a parent or guardian, to register for a library card.
Storytime Schedule
(Siblings welcome!)
Story Kids (preschoolers ages 3-6)
Tuesday:  10:00 – 10:30 am
Family Lapsit (ages 10 months – 3 years)
Thursday:  10-10:30 am
Parents, please note that we reserve the right to change or remove storytimes as needed. We ask you to look closely at the event calendar to ensure that the storytime you wish to attend will still be held on the date you want.
Children's Events @ Desert Foothills Library