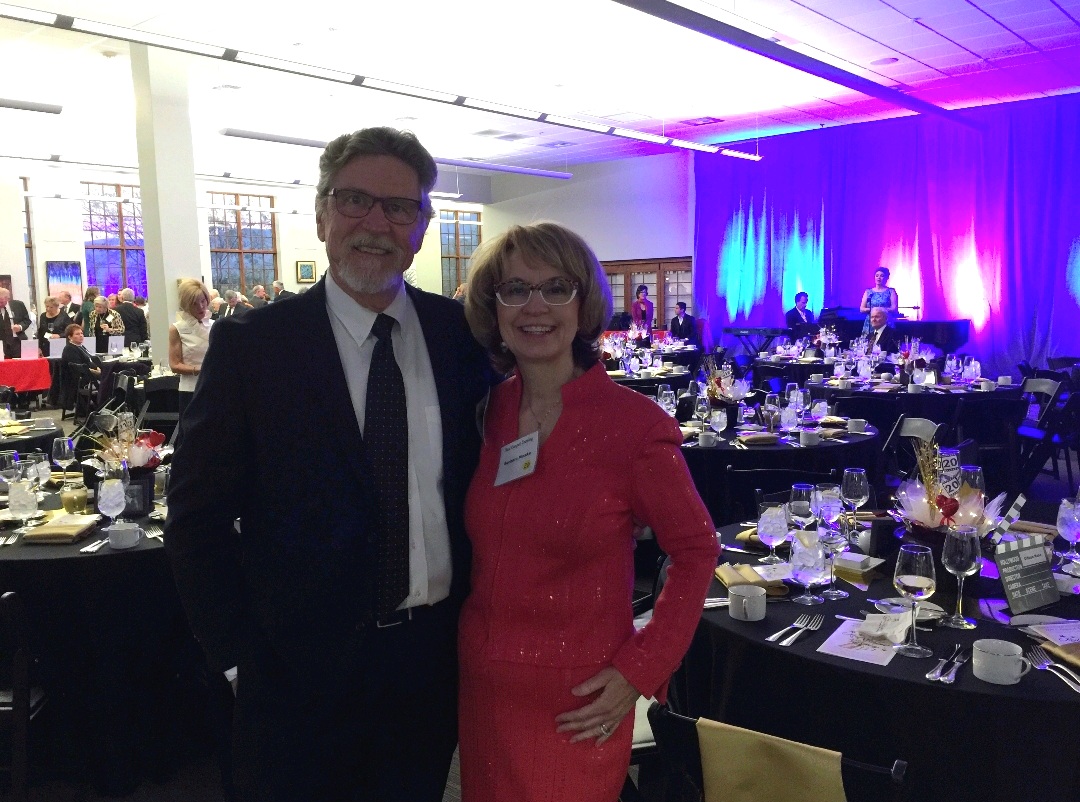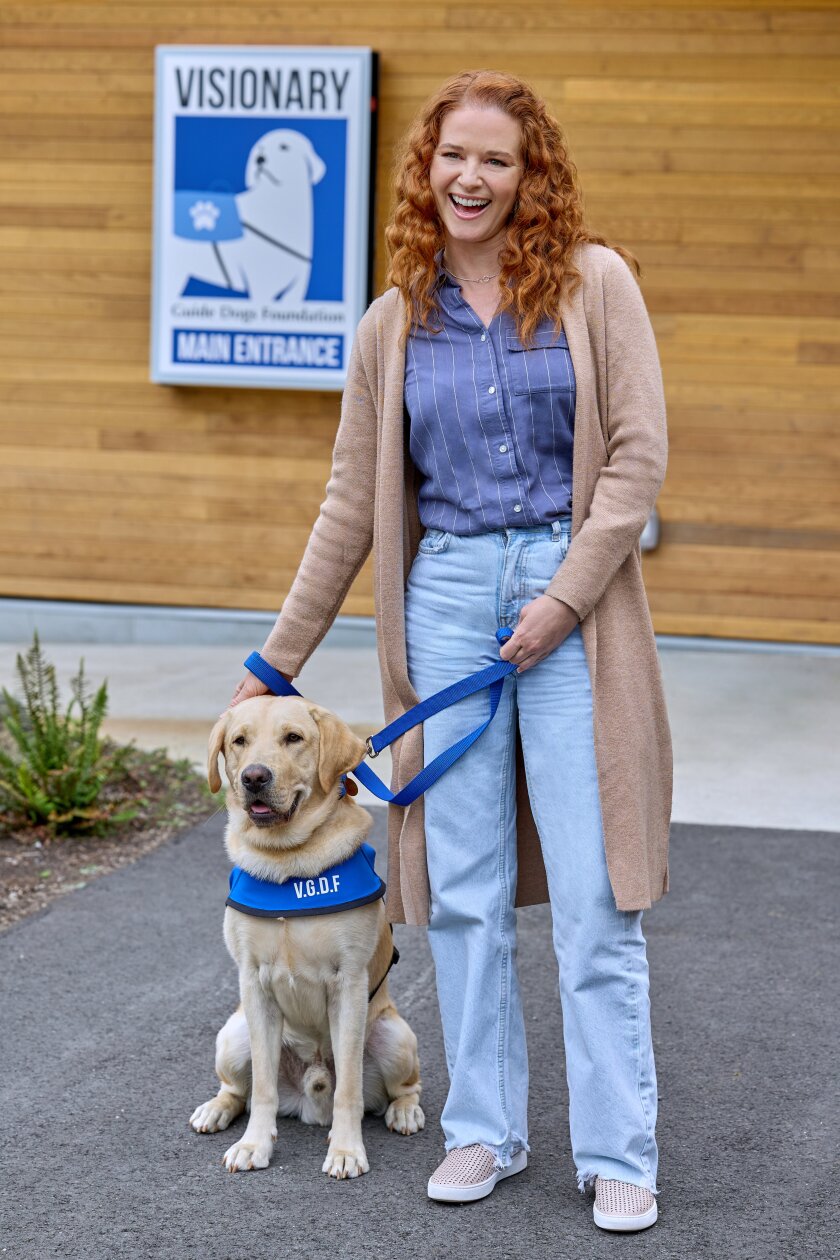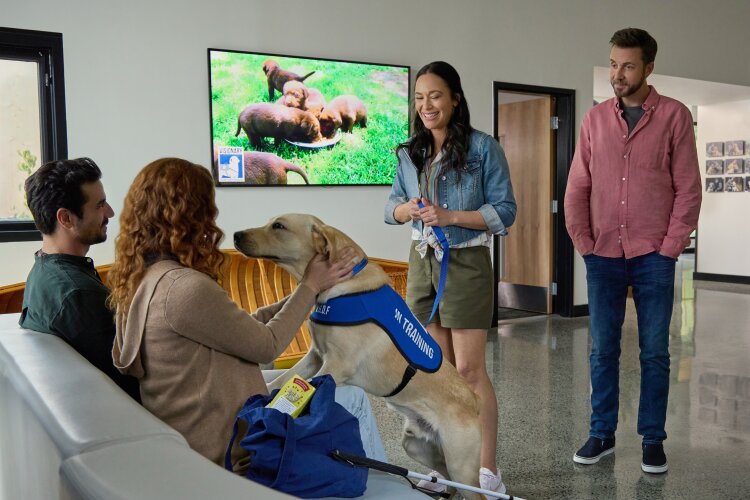 Libraries can be inspiring places. Little did local author, Barbara Hinske, know that the Desert Foothills Library would be the catalyst of inspiration for a new book series that would later be turned into a Hallmark Movie! Read below to hear Barbara's story of how the idea and name for Guiding Emily came about when she attended the 2019 Gala at Desert Foothills Library.
The A-list cast includes Sarah Drew (Grey's Anatomy) as Emily, Antonio Cupo (The L Word) as Matthew, and Emmy Winner Eric McCormack (Will & Grace) as the voice of Garth. Be sure and tune in to the Hallmark Channel this Friday, September 8th @ 9/8c, in support of this amazing local author, for the premier of Guiding Emily!
Learn more about the movie at https://www.hallmarkmoviesandmysteries.com/guiding-emily and about the author at https://barbarahinske.com/guiding-emily/
"I was delighted to contribute naming rights of a character in my next book as one of the live auction items at the 2019 Gala at Desert Foothills Library. We were seated for dinner with an engaging group of people who included the charming Emily Main and her husband (yep–you guessed it–she was the successful bidder for those naming rights) and Steve and Melissa Pawlowski.
Steve was the Development Director of the Foundation for Blind Children in Phoenix. As we chatted away through the dinner courses, he learned that my husband and I had never toured the Foundation –even though we've lived within a mile of it for decades. Steve encouraged my husband and I to come for a tour with such enthusiasm and pride that we felt we couldn't decline.
Have you ever heard a story that changed your life?
Within thirty minutes of stepping through the Foundation for Blind Children's doorway, my life found its new purpose and mission.
The Foundation provides education, tools, and services for "children" from birth through one hundred and four. From observing teachers working one-on-one with students with multiple disabilities, to seeing the six-year-old child from Canada running and hugging staff even though his parents had been told by their Canadian doctor he would never walk or talk, to photos displayed on the wall of the group of blind teens and young adults who had climbed Mount Kilimanjaro, I was moved beyond measure.
Choking back tears, I asked Steve how I could help. What did the Foundation need? His answer was simple and straightforward: (1) funding, and (2) to raise awareness of problems that visually impaired people face within the sighted community.
I'm an author and knew that a novel could address both of these issues.
The storyline of my new series was born in that moment.
Guiding Emily is the first book in a series and is a love story between Garth, a guide dog, and Emily Main, his handler who loses her eyesight on her honeymoon. It's the heartwarming/heartbreaking/poignant tale of their journey together.
I donate half my royalties from Guiding Emily to The Foundation for Blind Children. For the price of a book, every reader receives a novel that will provide a welcome respite from daily life and supports a remarkable organization that believes vision loss is a diagnosis, NOT a disability.
Since the publication of Guiding Emily in 2020, I've received dozens of emails from newly blind adults telling me the book has given them hope and from individuals losing their sight that the book has made them less afraid. The movie version will bring these messages of hope and encouragement to millions of viewers. I could not be more thrilled.
My Guiding Emily journey began at the Desert Foothills Library. I'm more grateful than I can express."
-Barbara Hinske