Volunteer!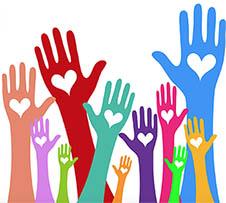 Looking for a volunteer opportunity that gives back to your community? Become a library volunteer! Meet new people, help newcomers engage in the community and work with others sharing your interests.
Do you need to complete volunteer service hours for school?  Do you want to stay busy over the summer? Are you looking for a reference for a job? college? scholarships? Volunteer at the Desert Foothills Library—the only nonprofit public library in the area!
We rely on community support and volunteers of all ages to keep our doors open.
Volunteer Opportunities Available
Click on each opportunity below to learn more!
Thank you to all our Volunteers!
Here are some photos of our happy volunteers hard at work: