Desert Foothills Library is committed to offering superior user and community centered library services.
Library Services
Technology Resources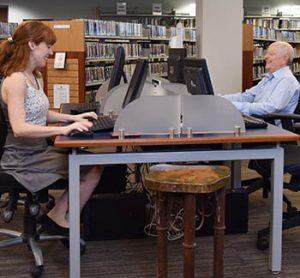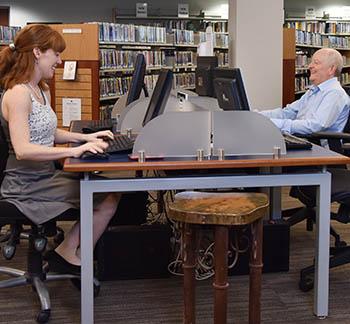 PUBLIC COMPUTERS
The Library has computers available for public access, free of charge, both desktop and laptops. We also have a Teen Room: Club 11/17 with brand new laptops for use in one hour increments.  Please ask at the Front Desk for more information.
WI-FI
The Library has free wi-fi access, which can be accessed anywhere in the Library or on the terrace. Your laptop may automatically connect to the system, but, if not, please ask for assistance at the Front Desk.
PRINTING
Printing is charged at 20c per sheet for black and white copies & 50c for color copies. Please check carefully before printing as you will be charged for all copies.
COPIER
Self-service copying is charged at 20c per printed side for black and white copies & 50c for color copies.
FAX SERVICE
Free fax services for donating members!
Cardholders charged at:
$1 per page local
$1.50 per page long distance (U.S. only)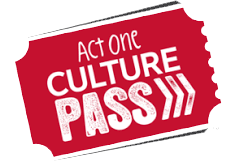 Culture Pass provides library card holders free admission to top metro Phoenix arts and cultural destinations.
Library cardholders can check out a Culture Pass for FREE admission for two people at participating arts and cultural institutions.  There are a limited number for each organization.  Passes are available on a first come, first served basis; they will not allow renewals or holds to be placed on them, nor will staff be able to pull them for you.  You may see what's available at the moment in the library catalog.
The display for the Culture Pass Program is near the front desk.  Find the destination you're interested in, and take the card to the checkout desk. Staff will give you a date-due slip admitting two people for a visit in the next seven days. You do not need to return the slip: it will expire.  Checkouts are limited to one pass per family per loan period, and a limit of two passes per month.
Passes may be limited to general admission only.  Special exhibitions may not be covered, and other restrictions may apply.  Check the institution for current hours and exhibitions.   More information at Act1az.org/culture-pass/
Participating institutions are:
Arcosanti (Cordes Junction)
Arizona Science Center
AZ Heritage Center at Papago Park
Cave Creek Museum (closed June 1-September 30)
Challenger Space Center
Deer Valley Petroglyph Preserve (previously Deer Valley Rock Art Center) (closed May 1-September 30)
Desert Caballeros Western Museum
Desert Botanical Garden
Halle Heart Children's Museum
Heard Museum
Irish Cultural Center
Japanese Friendship
Phoenix Art Museum
Pueblo Grande Museum
Scottsdale Museum of Contemporary Art
Superstition Mountain Museum
Free Home Book Delivery
Do you or does someone you know have difficulty getting to the Library?  We have book deliveries to and from your home by screened volunteers.
FREE for all ages. Easy as 1…2…3 !!
Books —  Large Print  —  Audiobooks  —  Magazines  —  CDs
Call and leave a message for our Book Buddy Coordinator: 480-488-2286. Or CLICK HERE to send us an email.
You'll be contacted within a week to discuss eligibility and how to sign up.  We'll arrange to have a volunteer select books, magazines or audiobooks for delivery to your home on a regular basis (within our delivery area).
Let Us Help You Find What You Need
The library has many internal and external reference resources.  For help with in-library resources, please check at the front desk for more information.
For Digital (Online) References, view the library's ONLINE RESOURCES page.
Ask a Librarian
We're happy to hear from you! We are dedicated to getting you accurate and timely information.  Click Here to Fill Out Our Special Form and we will be able to direct your questions to the appropriate member of staff.
Borrow from another library using ILL:  Inter-Library Loans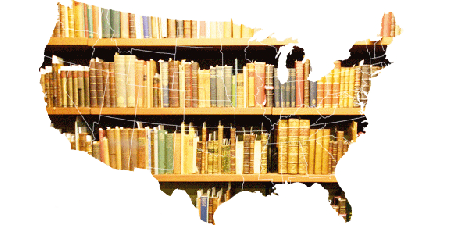 The Library recognizes that no single library can meet all the demands of its community. For this reason, interlibrary loan service is available to patrons who need additional resource materials. Interlibrary loan forms are available at the Circulation Desk.
Requests are available to all cardholders of the Desert Foothills Library. Upon receipt of the material, patrons will have two weeks to use the materials. Materials may not be renewed unless special arrangements are made with the Library Director. Materials requested via interlibrary loan may take several weeks to arrive. This is due to the fact that materials are borrowed from libraries across the country and shipping takes time. Typically, lending libraries will not lend titles that have been published within the last six months or year. Patrons will be notified if a request cannot be filled by a lending library.
Interlibrary loan is free of charge to members of the Library Association. Cardholders will be required to pay any postage arising from the ILL.
Teachers … Get More With an Educator's Card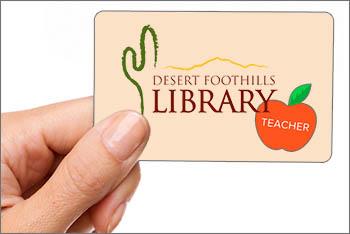 Teachers with an educator's ID as well as homeschooling parents and caregivers are eligible to open an Educator Library Card.
This card will allow you to check out up to 50 items, place items on hold, and allow fine forgiveness for items used in the classroom or for educational purposes.
Please see a librarian or staff member at the library to open an Educator Library Card.
For more information on using the library as an educator, CLICK HERE.
Free Income Tax Assistance from VITA at Desert Foothills Library.
By appointment only: Tuesdays, February 3 — April 14 from 11 am to 5 pm.
The IRS and Masters of Coin-sponsored Volunteer Income Tax Assistance (VITA) program offers free tax help to low-income and elderly people, persons with disabilities and limited English speaking taxpayers who need assistance in preparing their own tax returns. IRS-certified volunteers provide free basic income tax return preparation with electronic filing to qualified individuals.
Located in Phoenix, AZ, Masters of Coin is a nonprofit organization dedicated to helping low income and elderly individuals with income tax preparation, helping new entrepreneurs learn how to set up accounting records to comply with tax laws, and helping aspiring political candidates learn how to comply with campaign finance laws and reporting.
Please call 480-488-2286 to schedule an appointment – yellow form to be filled out available for pick up prior to appointment at Library Circulation Desk.
Please bring social security card, 2018 tax return information, 2019 tax forms, and identification card
Cost: FREE
Tax Form Availability
Desert Foothills Library has reproducible copies of State tax forms as noted below, on a seasonal basis. Cost is 20c per page to copy. Forms are also available online at the links below.  They may be printed from Library computers at 20c per page. Contact the IRS and Arizona Department of Revenue (locations and links below) for pre-printed forms, instructions, and booklets.
Federal
Other forms and instructions are available online at: IRS.gov/forms-instructions/
Contact Information
Phoenix IRS Office
4041 N. Central Ave., Annex A
(just south of Indian School Rd.)
602-636-9199
Monday–Friday, 8:30am–4:30pm
Tax Help by Phone
Individual: 1-800-829-1040
Business: 1-800-829-4933
Where to File Your Federal Tax Return
E-File at: irs.gov/efile
Mailing: check irs.gov/filing as addresses differ depending on type of form.
State of Arizona
Desert Foothills Library has reproducible copies of several basic State tax forms.
Other forms and instructions are available online at: azdor.gov/forms
Contact Information
Arizona Department of Revenue
1600 W. Monroe Ave.
(E. of 17th Ave., S. of Van Buren)
602-255-3381
Monday–Friday, 8:00am–5:00pm
Tax Help by Phone
Individual: 602-255-3381
Business: 602-255-2060
Where to File Your Arizona State Tax Return
E-File at: azdor.gov/e-file-services
The Library is a passport acceptance facility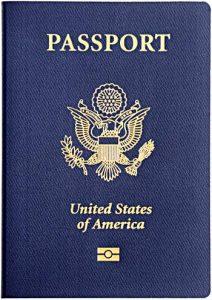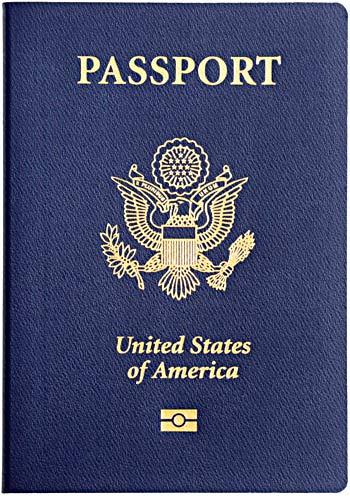 Members of the community can submit their applications for a passport at the Library.  Passport applications are accepted seven days a week, varied hours daily.
Passport Photos ages 4 and up only: $15 per person
Appointments are required!  To schedule, please call our voicemail line and leave a message:
480-575-3201
For more information about passports and fees, please visit Travel.State.Gov
Meeting Rooms  ♦  Hosting Special Events  ♦  Reserve a Space
Special event? Regularly scheduled meeting?  

The Library offers the ideal venue.
Individual and Group Functions, Private Parties,  Public & Business Meetings
Also … View our Enclosed Study Spaces & Reading Nooks