Library Services
Technology Resources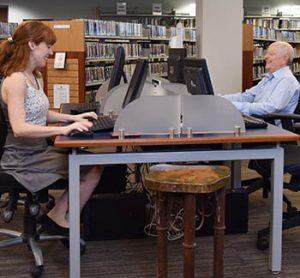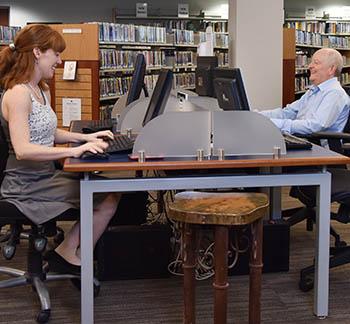 PUBLIC COMPUTERS
WI-FI
The Library has free access to WI-FI throughout the Library, Waterfall Terrace, and most of the Parking Lot. Please ask at the Front Desk for the name and password.
PRINTING
$0.25 per page for black and white
$0.75 per page for color
COPIER
$0.25 per page for black and white
$0.75 per page for color
FAX SERVICE
Desert Foothills Library is no longer able to provide faxing services.  We apologize for any inconvenience this may cause.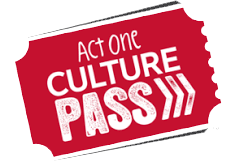 Act One Culture Passes provide Library patrons free admission to top Valley and beyond arts and cultural destinations.
Library patrons can check out a Culture Pass for FREE admission for two people at participating arts and cultural institutions.  There are a limited number for each organization.  Passes are available on a first come, first served basis; they will not allow renewals or holds to be placed on them, nor will staff be able to pull them for you.  You may see what's available at the moment in the library catalog HERE.
The display for the Culture Pass Program is near the front desk.  Find the destination you're interested in and take the card to the checkout desk. Staff will give you a date-due slip admitting two people for a visit in the next seven days. You do not need to return the slip: it will expire.  Checkouts are limited to one pass per family and a limit of two passes per month.
Passes may be limited to general admission only.  Special exhibitions may not be covered, and other restrictions may apply.  Check the institution for current hours and exhibitions. More information at Act1az.org/culture-pass/
Participating institutions are:
The Arboretum at Flagstaff
Arcosanti (Cordes Junction)
Arizona-Sonora Desert Museum
Besh Ba Gowah Archaeological Park
Boyce Thompson Arboretum
Cave Creek Museum (closed May 1-September 30)
Desert Botanical Garden
Desert Caballeros Western Museum
Heard Museum
Mesa Historical Museum
Phoenix Art Museum
Reid Park Zoo
River of Time Museum & Exploration Center
S'edav Va'aki (Pueblo Grande) Museum
Scottsdale Museum of Contemporary Art
Sedona Heritage Museum 
Superstition Mountain Museum
University of Arizona Museum of Art
Verde Valley Archaeology Center & Museum
Borrow from another library using ILL:  InterLibrary Loans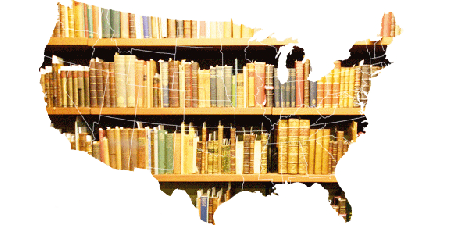 The Library recognizes that no single library can meet all the demands of its community. For this reason, InterLibrary Loan service is available to patrons who need additional resource materials. Please fill out the form below to request an InterLibrary Loan.
Requests are available to all patrons of the Desert Foothills Library. Upon receipt of the material, patrons will have two weeks to use the materials. Materials may not be renewed. Materials requested via InterLibrary Loan may take several weeks to arrive. This is due to the fact that materials are borrowed from libraries across the country and shipping takes time. Lending libraries will not lend titles that have been published within the last year or media. Patrons will be notified if a request cannot be filled by a lending library.
Suggest a Purchase
If we do not own an item, you may suggest a purchase.  Please note the following guidelines:
You must have a Desert Foothills Library card in good standing.
Requests are limited to 3 per month.
Purchase decisions are made in accordance with our budget and the Selection Criteria of our Collection Development Policy.
Not all suggested titles will be purchased.
Titles that are purchased will be viewable in our catalog in 2-4 weeks.  You may place a hold request at that time.  We are not able to personally notify you regarding the status of your request or place a hold.
Titles that are purchased may take 6-12 weeks to arrive.
Only titles that are already available in stores may be requested.