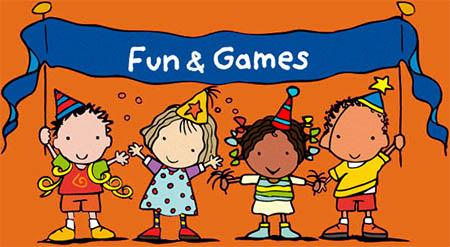 CLICK HERE for information regarding Internet safety and responsibility.
PBS Kids
Play games, watch videos, and listen to music based on all your favorite characters.
Sesame Street
Follow the Sesame Street characters in their games and videos. You can also learn about the muppets with facts like their pet and their birthday.
Funbrain
Play games that are both fun and educational.
Funology
Bored? Funology can help with that, with magic tricks, yummy recipes, weird science, jokes and riddles, wacky facts and an arcade.
American Girl
Just for girls. Learn about the American Girl characters, play games, and find activities to entertain.
Disney Online
Disney related games, activities, even full-length TV episodes.
National Geographic Kids
From animals to culture, National Geographic covers every aspect of our world with games, how-to's, activities, stories, and videos.
Time For Kids (TFK)
Time for Kids has the most interesting and latest news to get caught up.
Discovery Kids
Engage in amusing activities from various programs from Discover Kids.
NASA Kids
Exciting science facts and news.
ESRB Game Ratings
Game ratings and publishers.