The 10th Annual Library Gala Fundraiser, February 9th, 2019; a night to end all nights!
Desert Foothills Library is a member supported library, we tend to find creative ways to raise money and continue to bring resources to our community but in that we also like to give one heckuva party! This year was the 10th Annual Gala which also coincided with our 65th year as a public library. We wanted it to be a great night for everyone in attendance.
First step was to have a committee to plan and execute the event. There was a mix of staff, board members, and volunteers working hard to bring a great night. After months of planning the execution had to be done. Friday night before the Gala we were moving the new shelves into the Jones/Coates room to make way for all the tables during the event. The committee realized the advantage of having shelves on wheels and we wanted to put on a great party! It didn't take as long as you would think and before you know it, it was Saturday and we were rolling in tables, auction items, and of course, dinner onto the main library floor!
With Jo Gemmil, of The English Rose Tea Room, as emcee, and the Phoenix Opera Co. providing entertainment for the cocktail hour, we were off! Creations in Cuisine provided a beautifully crafted meal with beef medallions, fresh baked salmon, and a fantastic red velvet cake dessert. Josh Levin came rambling in with style for the live auction. Someone walked away with beautiful paintings done by local artists, another had the smart idea to bid on a handmade knitted shawl, and another won a once in a lifetime African safari. Finally, what we all had been waiting for… masterful pianist, Nicole Pesce. She amazed us with her grand piano, two keyboards "rig" bringing every song the audience could think of during her performance; all without a single sheet of music. Nicole Pesce will never cease to amaze us, and we are grateful she spends time at our library.
Guests were able to have a great night on the town in our beautifully remodeled library, and thanks to all of the guests, donors, and volunteers for the best fundraiser the library has seen! We will do everything we can to fill the needs of our community. Thank you, day and night and again and again. We could not do what we do without your support and we promise to strive each day to do everything we can for our marvelous community.
Oh, and putting the shelves back Sunday morning went just as quickly at the helm of Librarian Caitlin's command! Maybe we could try it again soon!
Photos courtesy of Caitlin Decker.
Images of Gala center pieces put together by the committee and Board President Robert Hindle and Executive Director David Court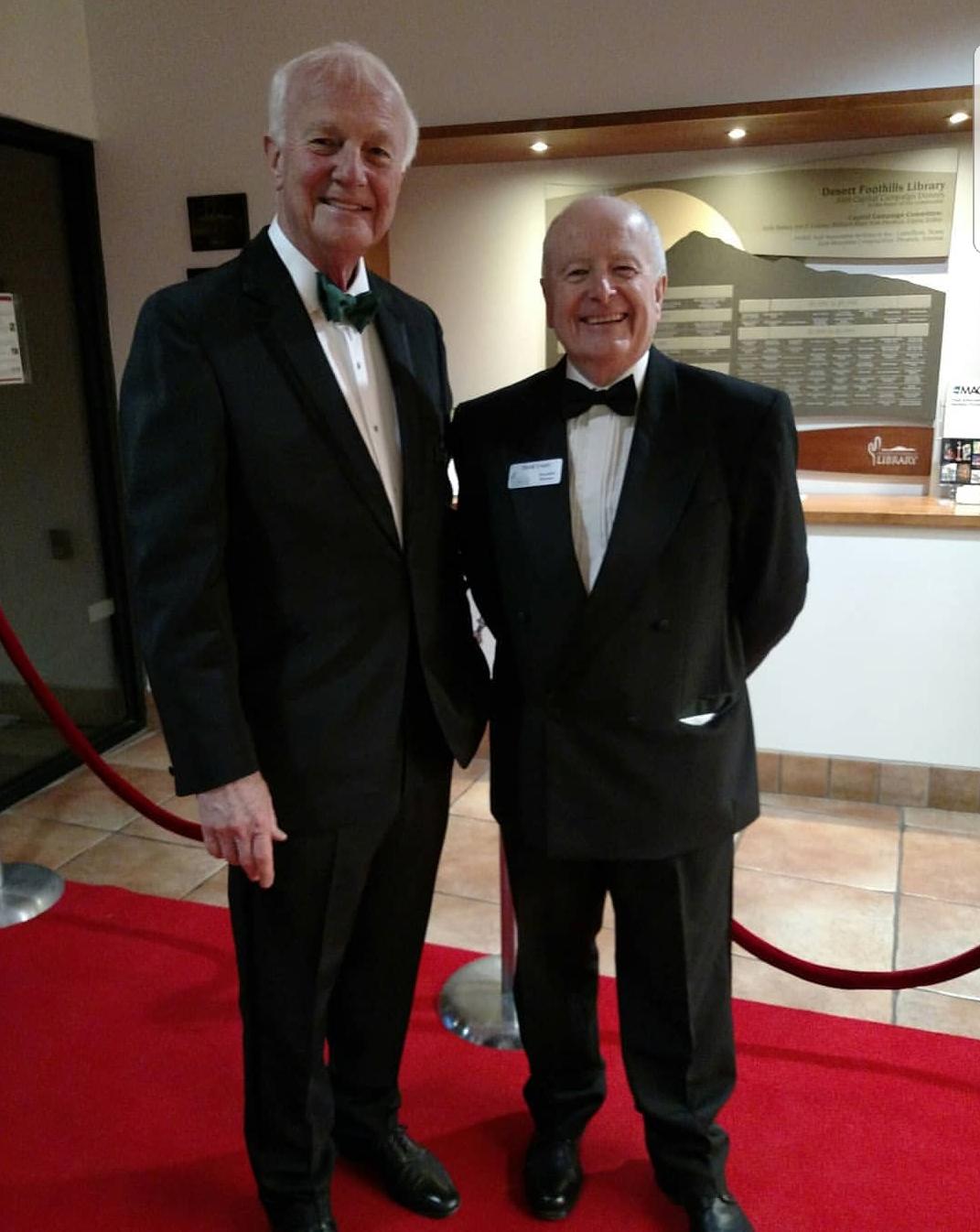 Thank you to our sponsors!
Kathryn A Bradley, PC
The Heritage at Carefree
State Farm – Steve Morse
Tech Integrated
The UPS Store
Walmart
The English Rose
Grayhawk Prosthodontics, P.C.
Carefree Dentists
Bartlett
Desert Foothills Library Book Club